I will never forget this day.
Sigrid contacted me on February 4, 2021 on Instagram. We started to share our common love for horses, our horses. Sigrid wanted to celebrate her special birthday with an unforgettable gift. So she commissioned me for an emotion portrait.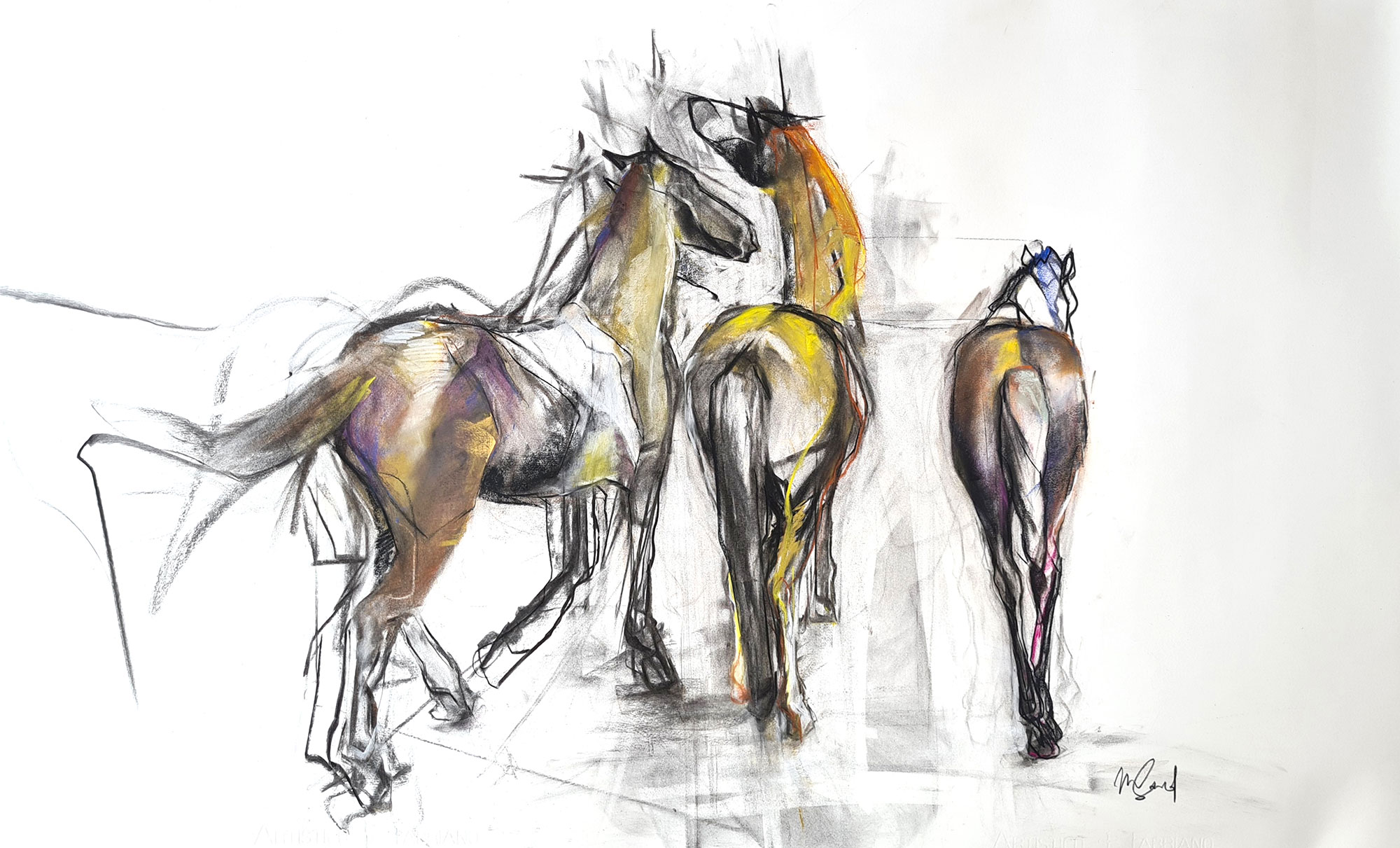 The story of a co-creation and a friendship.
I had no idea how her emotions and my emotions would mesh together and turn into a unique co-creation journey.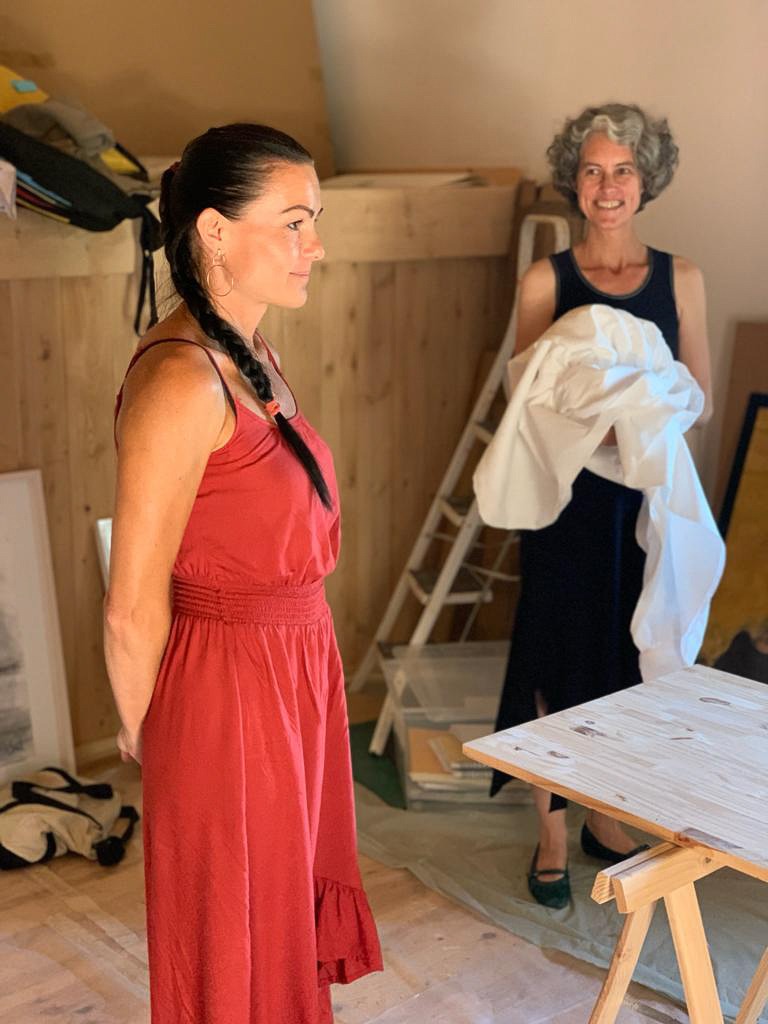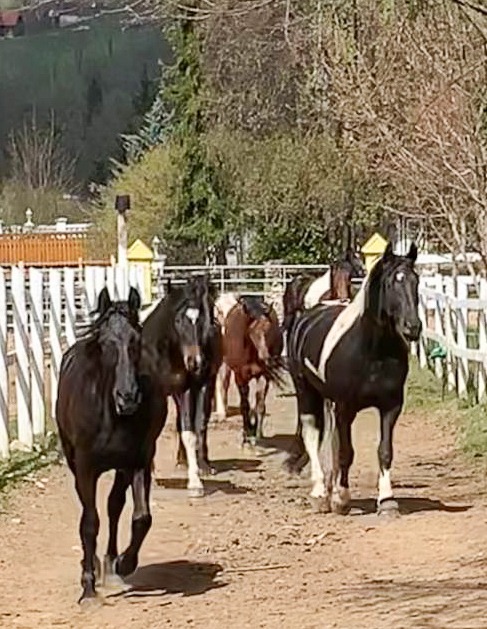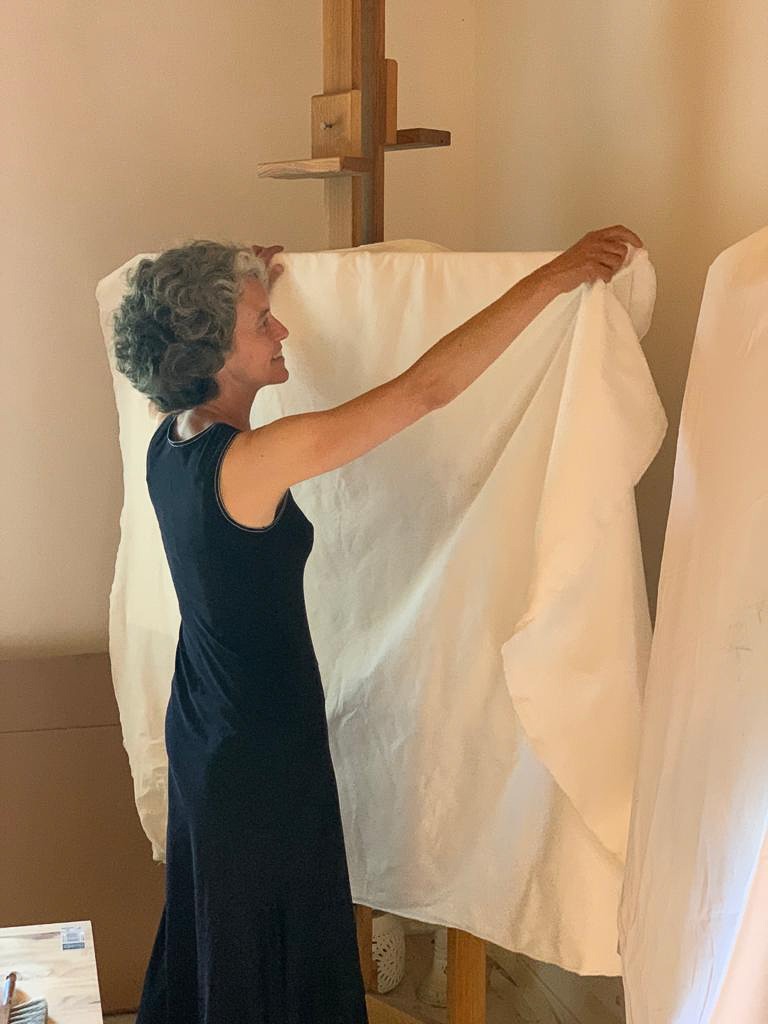 Would you like to see the Gift of Love in Sigrid and Thomas' living room?
Sigrid was so generous to talk about how she perceived the creation process. She has shared how she feels now that the piece is in her home.
Would you like to hear her views of the portrait?
This is what I learned from Sigrid.
Sigrid mentioned what the portrait brought to her attention. But she also taught me a lot.
#1. Trust the process.
She reminded me that the process always comes first. Once we had agreed on the format and style, Sigrid had been so respectful of my own creativity. It was somewhat liberating.
#2. Surround yourself with loving people.
When Sigrid and Thomas drove 1200 kilometers from Graz to pick up the painting, I realised how much love and support Sigrid and her husband share for one another.
#3 Take your time.
It took 40 years for Sigrid to make her dream come true. Sigrid knows what she wants. She plans and trusts that it will happen. Same with her horses, she never seems to rush things.
#4. Follow your Northern star.
When stars align, everything is possible. Even if things seem impossible, they happen if they resonate with who you are.
Watch a video of the art piece called "My three boys, the gift of love" inspired by Sigrid's emotions and sensations.