THE AIR IS PURE AND THE MOUNTAIN IS RED – sold
In this early project painting, autumn did not appear to the naked eye. I had fun saturating the colors of the mountain.
Next time you are walking in the forest or in nature, look at the space and assume there is no "green". Try to perceive the color of the trees from their barks and branches. Immerse yourself in the sap of trees and bushes.
Often you will find blue, red, orange-red…Remember, red is the complementary color of the most tender green.
This piece belongs to the autumn series consisting of daily painting the view from my breakfast table in Ardèche.
Price includes shipping within EU and packing with care and love. This original piece on paper is matted within an archival matt, its hook and protection.
Format:  18 x 24 cm | 7″ x 9½"
Delivery time will vary depending on destination. Prices do not include customs and taxes if due. Read Terms of Service
Purchase art online
When you buy an original art piece on this site, you can trust the process. Your art piece is packed with care with 14-day money back guaranteed if you are not satisfied.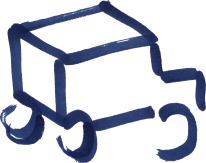 Packed in a cardboard box or a tube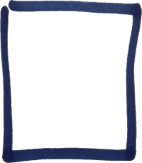 14-day money back guarantee