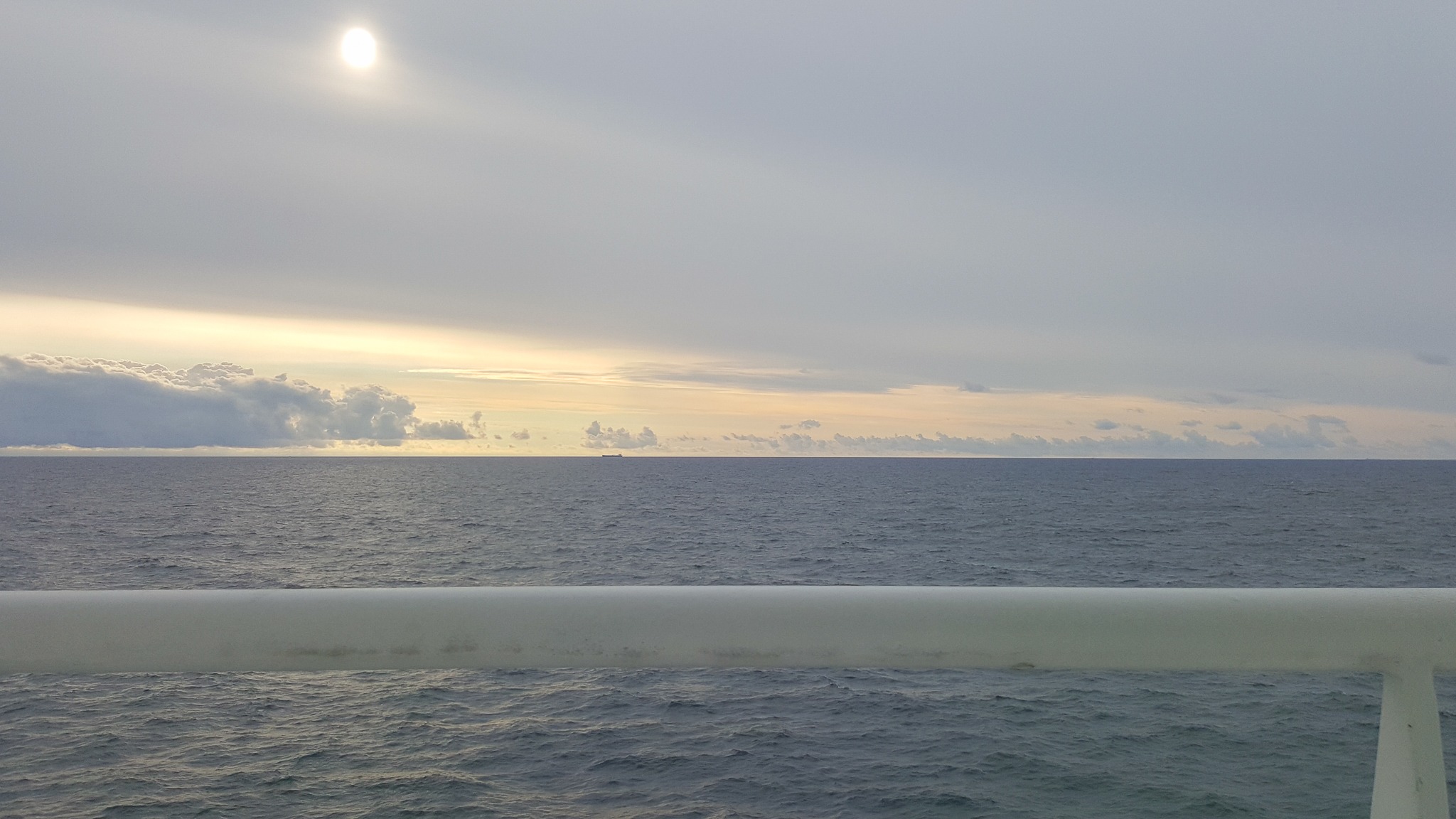 Where are you today? What if we could travel anywhere we want at any time?

Between Finland and France…
These two weeks have been a thousand years. As I crossed the Baltic sea, I had time to reflect on how grateful I was to live in Finland and how sad I felt to say goodbye. But what if I could still live with Finland and my friends…
I was drawing in my cabin when I was drawn to the negative space again (and you know by now how much I love the concept).
But the negative space of what exactly? What exactly am I trying to draw?
The window of the cabin? The sea by the window? The sky above the sea? The migratory birds or the clouds? What about the undersea world?
The negative space is just a concept, like a door to another world: a door to access the visual world where everything is space, colors, shapes, lines…A world where there is no negative or positive, no bad or good, no borders, no nationality, no nothing, just the universe.
What I lived in Finland is my negative space and I can go back anytime…. What a soothing feeling!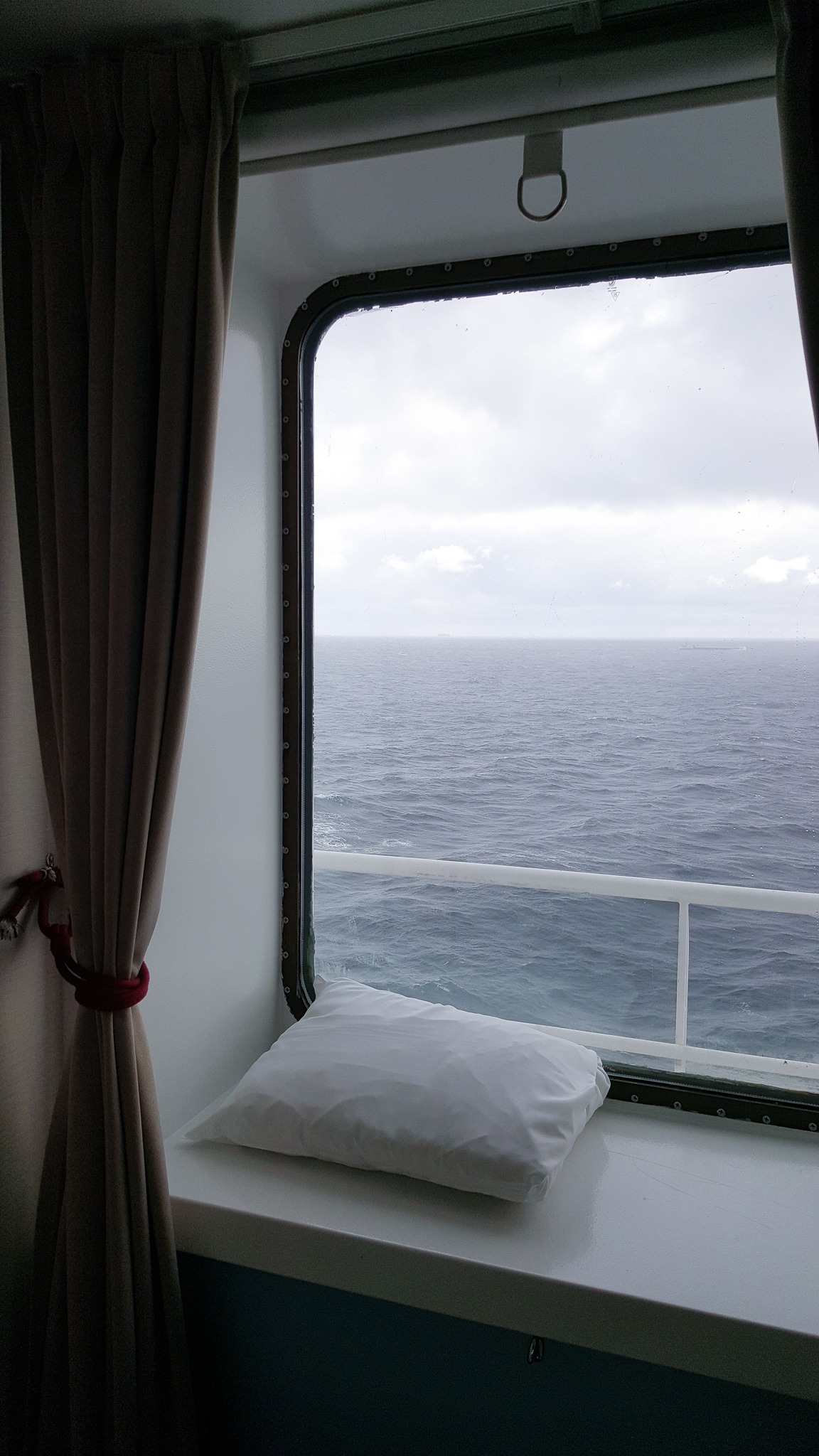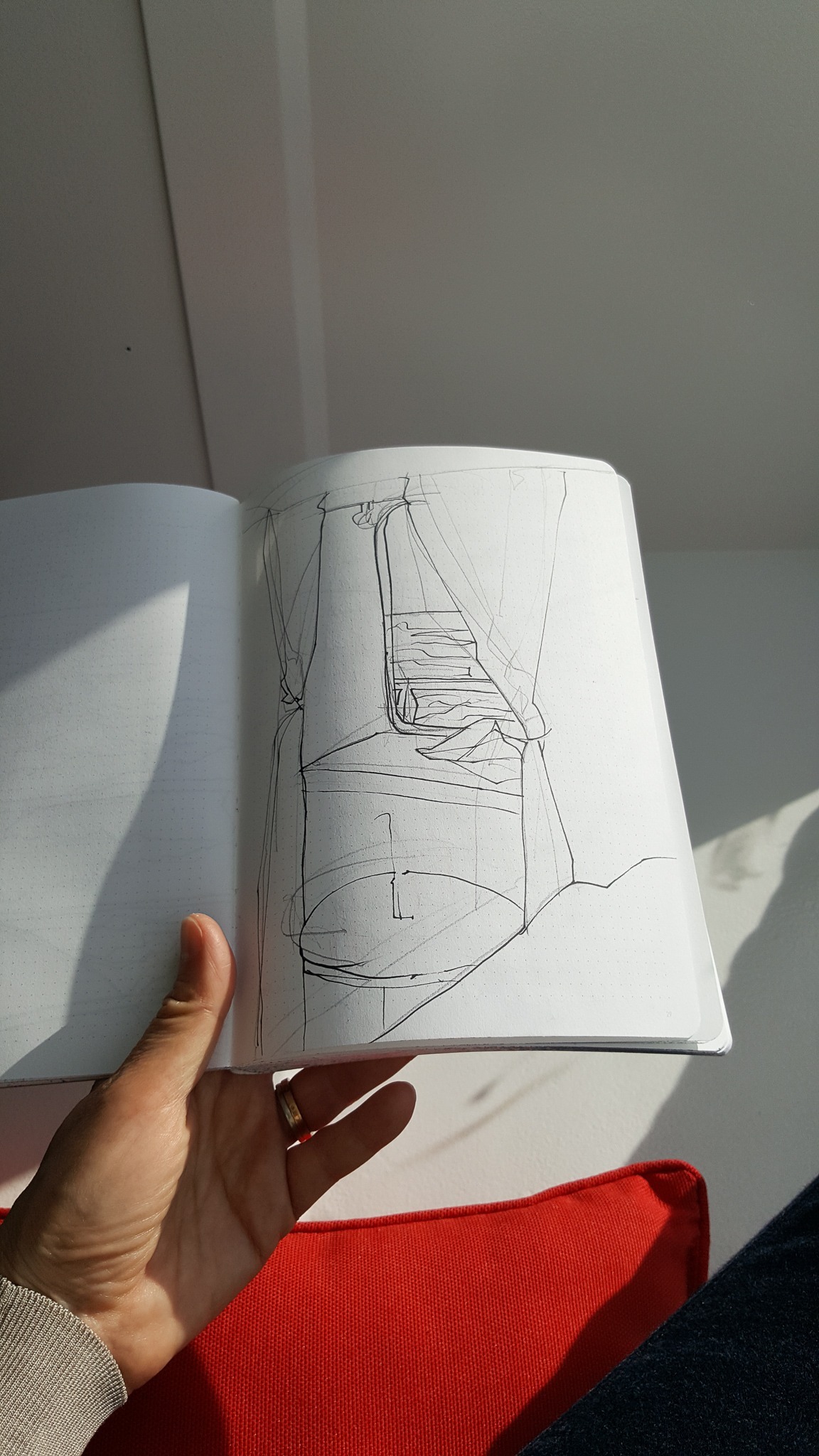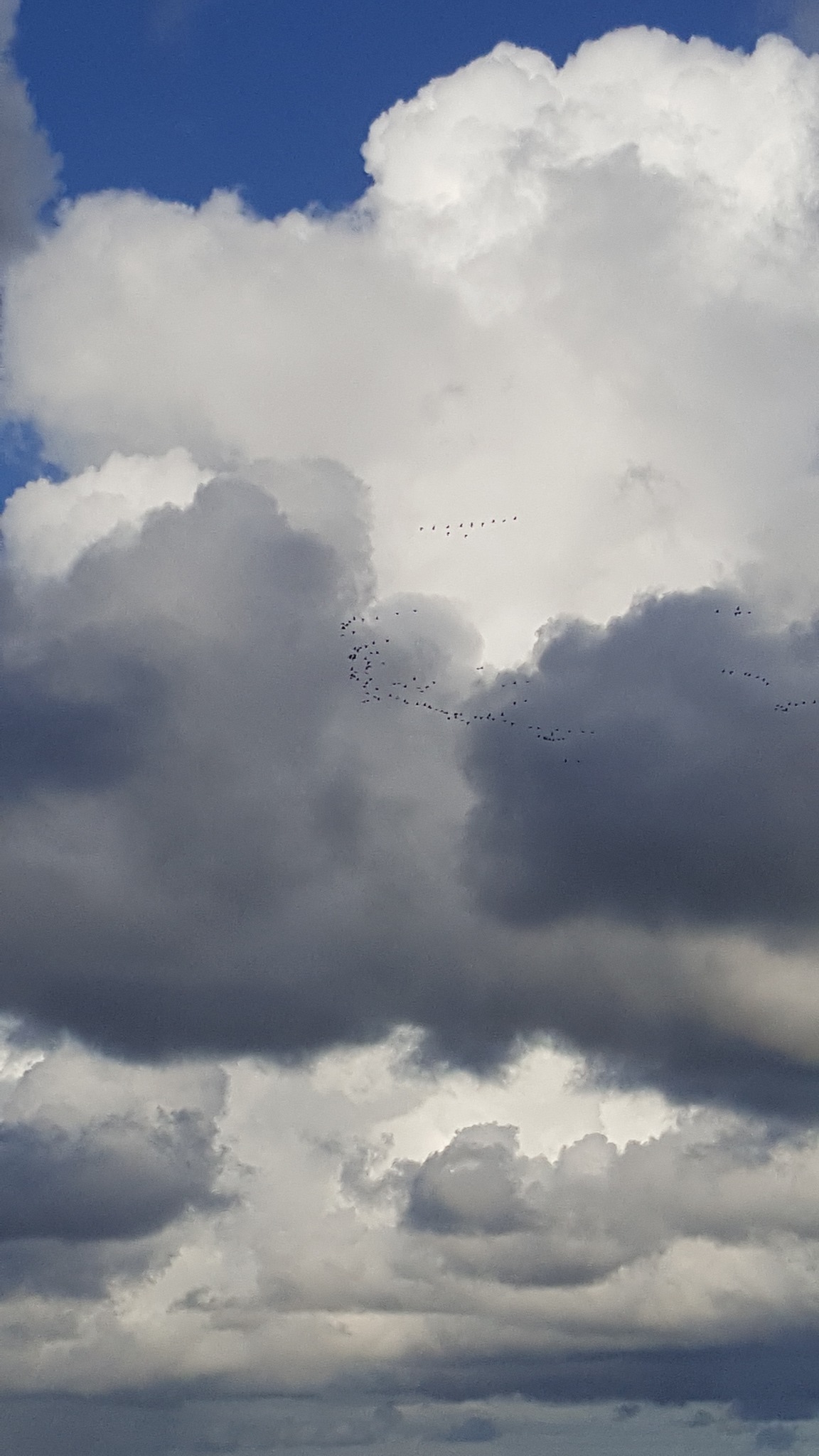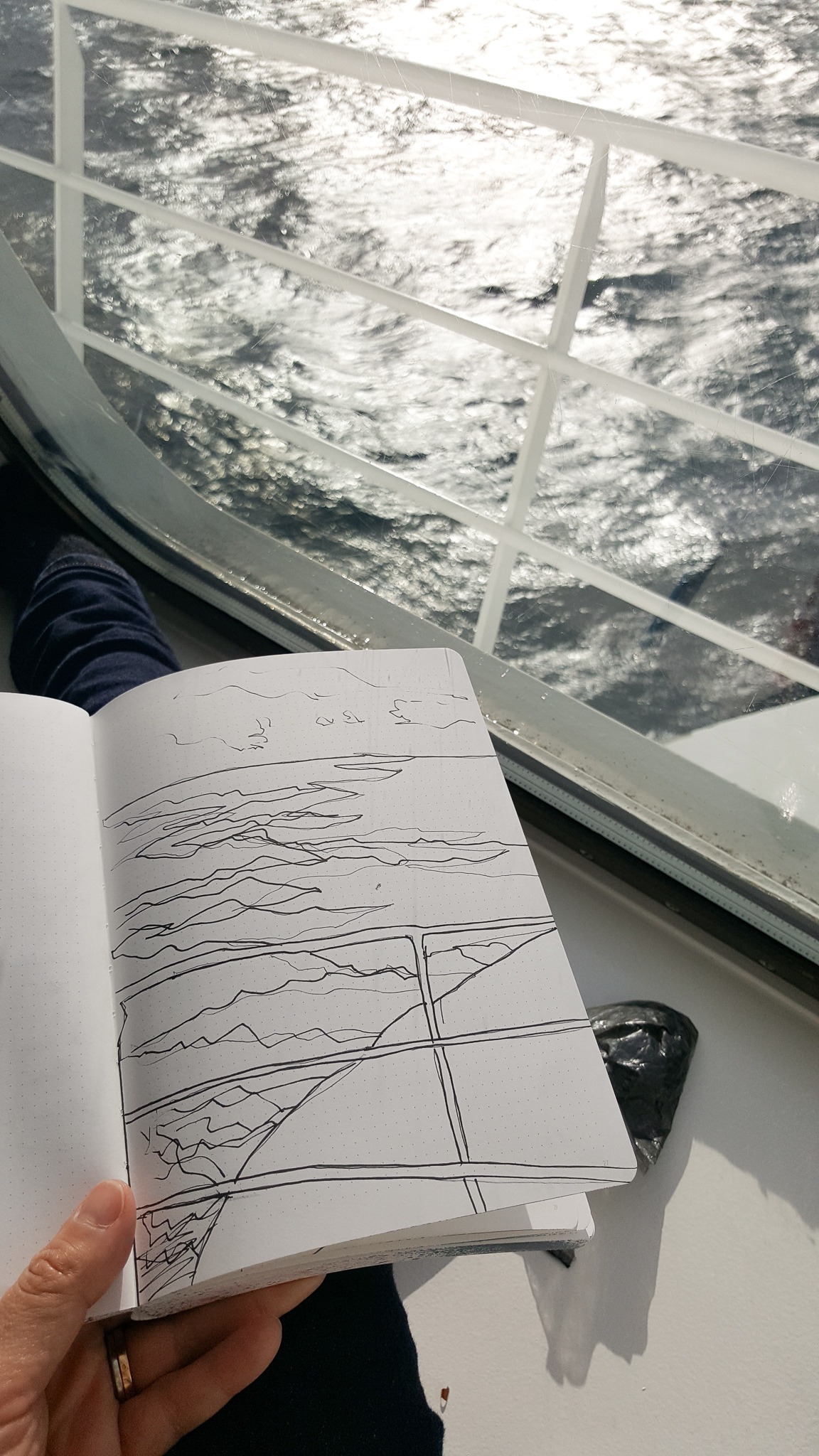 The power of art, any kind of art
Art is soothing. Art is vital. Art is everywhere for those who want to see it.
I would like to share with you a very touching poem my friend Emma sent me after one of our inspiring conversations. Not surprisingly we talked about negative space. Here is the poem she wrote:
The space in between (inspired by negative space)
The space in between.
Your chair and mine.
Your world and mine.
We sit by a bank,
Bathed in pink light,
Casting out to sea.
We listen,
Attending the lip lap
Of ideas, translucent,
Free.
Did you catch the space?
It flashed silver-scaled
Against the dull,
Tugging mundane.
You hold up three stalks.
Against their rigid form
We saw it huddled.
Chaos.
Expansive, flowing,
The space to breathe:
The space in between.
Thank you Emma!
I encourage you to click on Emma's photo to know more about her work. It's worth it 🙂 Emma does coaching.
In two weeks (or another thousand years ;)), I will share more about my landing place in France and the change it will create for my art work, a very exciting change in fact.
In the meantime, take care of yourself, travel into the space (negative and positive) and stay healthy.
P.S. If you are up for a short video about what it is to experiment travelling into the creative space, here is a scene from Alice in Wonderland…The Room of Doors.
J'adore!