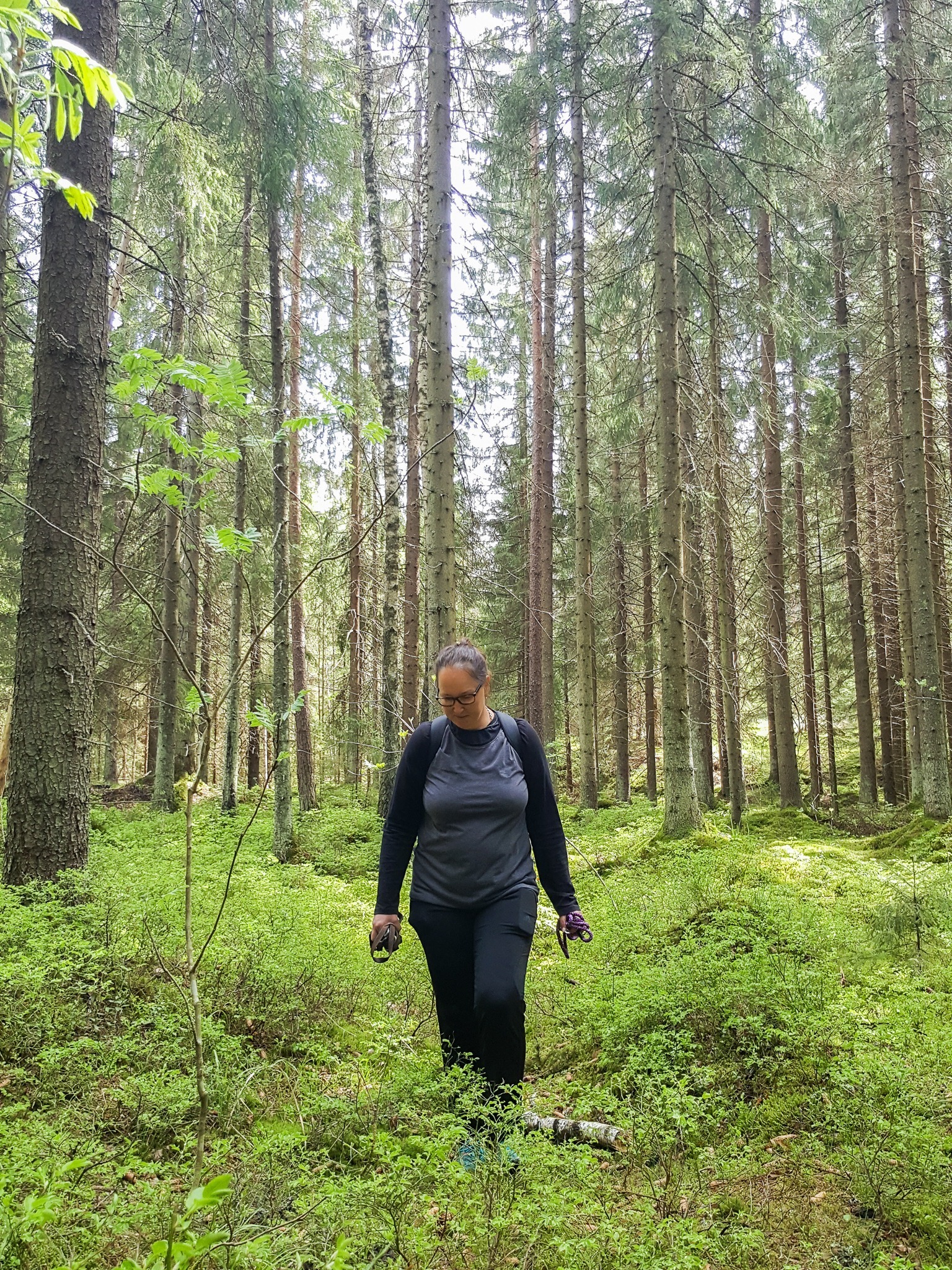 Satu's Story: How to celebrate yourself with a timeless, symbolic and immemorable gift
I was lucky and honored to work with Satu to create her Emotion Portrait.s™ (you will understand in a minute why it's plural here): a custom, original piece of art created especially for her to celebrate an important moment in her life.
Some months after the portrait was delivered, I asked her is she was willing to answer a few questions.
Through Satu's conversation, you'll learn more about how I work with clients who commission an Emotion Portrait™. It's a unique process that begins with an interview, and ends with a one-of-a-kind piece of art that embodies the personality of the gift recipient whether yourself or someone else.
Why did you decide to commission an emotion portrait™?
I became friend with Satu the first day I met her. Among other things, we share the love for horses, Lapland, nature and laughter.
One day, with a smile on her face and a blinking eye, she said:
I am ready for an emotion portrait. Let's do it!
We discussed the intention of the portrait, reviewed the overall process and at the end of the conversation, I knew it was a great fit to work together. When I asked her why she decided to commission an emotion portrait, her answer was straightforward:
"It sounded like an interesting idea and a way to remember this point in my life later on."
And when I asked her if she had already commissioned an art piece. She responded right away:
"No. Because I was lacking in imagination!" She is too modest 😉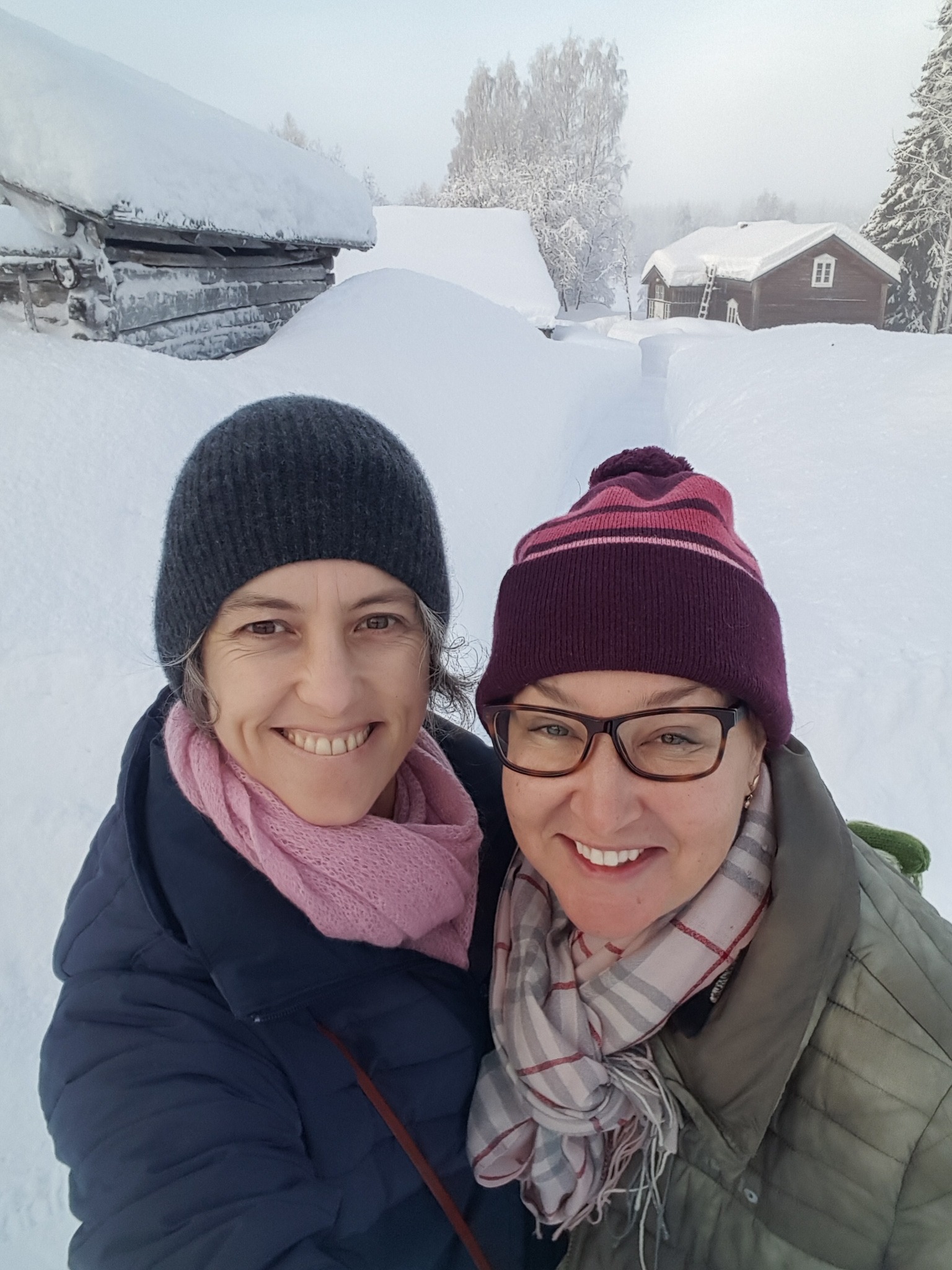 Can you describe the process from your side?
We scheduled some time for the big interview when the magic happens.  And it was real magic.
Of course for me, this is the start of a very special voyage. Sensations and emotions are doors to the creation process but I always wonder how it is for the customer so I let Satu describe the process from her side.
"It was like removing all the waste products from my brain. Therapeutic even, getting rid of negative experiences and putting those in the portrait and maybe even getting closure."
About the moment of the process she remembered the most, she said.
"It was interesting to see how you, as the artist, tried to capture the moments through my feelings and sensations so you could come back to it while making the portrait."
Before we have a look at Satu's Emotion Portrait, one last question about art collection.
Purchasing an art piece can be very intimidating. I understand.  Especially a painting. Let's see how Satu approaches it.
How do you choose your art pieces?
"I have inherited some paintings and I have bought some paintings/prints that I like.
Maybe having something to look at every day is an emotionally more rewarding investment than money in the bank/ shares in a company, I do consider the more expensive paintings also as investments."
In other words, she follows her instinct. Let's see if it works!
And now you wonder how does the portrait look like and which one she took??
Yes, which one. Because when I create an Emotion portrait, I sometimes create two pieces. It was the case for Satu.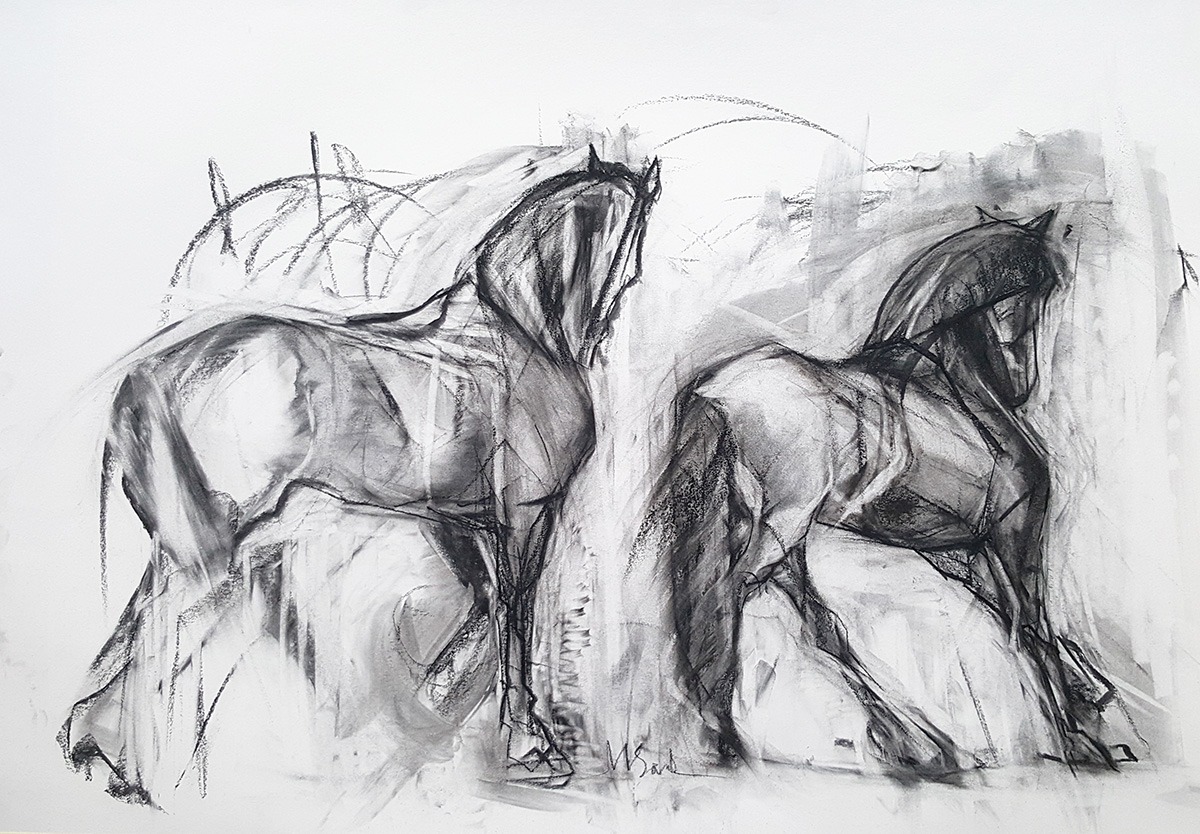 I like how she describes the portraits.
"My portrait is about leaving all the rubbish behind and making a nice canter into the future.
They are esthetically pleasing and nice to look at but also I think about the experience of washing my brain of all the waste!"
As for me, I really enjoyed working on Satu's portrait. Her world is larger than the universe.
There is so much power combined with a sense of vulnerability that is quite special.
Ready for an Emotion Portrait?
Let's do it!
Whether you want to commission a one-of-a-kind Emotion Portrait to celebrate that very special person in your life (you or someone else ;)) or if you want to learn more about the process and how we can work together. It's time to talk.
I am taking a limited number of commisions per year. And I have a few openings coming up!
If you are interested or want to know more, please reach out. I am very happy to talk. I also offer gift cards if you think of a present.
And if you like to read more before reaching out, please have a look at this article on how Emotion Portrait works.
You can send me an email at mariesand007@gmail.com or contact me here
P.S. Curious to know which one Satu took? Well…
She took both of them.
Her special art advisor said so.
P.S. Yes! you see clearly. Her chair is a dog. Very stylish.