An original work of art, made especially for you!
Since I get so many questions about my Emotion Portraits™, I thought I would address them in a simple post. 😊
Many people consider commissioning a portrait to celebrate and honor someone special in their lives (maybe even themselves!), in a way that no other kind of gift truly can, but they're not quite sure what to expect, or how the process works.
I understand. Ordering an original, custom-made piece of art can be intimidating – but it doesn't have to be!
If you feel called to commission an Emotion Portrait™, but you've wondered what working together would be like, I've answered the most common questions I get below.
How does the Emotion Portrait™ Work?
It's a unique process that begins with an interview, and ends with a one-of-a-kind, fully customized piece of art that embodies the personality of the gift recipient and meaningfully honors the special connection you have with them. You can also commission a portrait for yourself.
At this point you may be thinking, "That sounds amazing, but I've never commissioned a painting before; I'm not sure what to expect."
I know the creative process can seem mysterious, but my Emotion Portrait approach is clear and well established. Commissioning an Emotion Portrait™ will be effortless when we work together as described below.
Here's how it works, in six simple steps: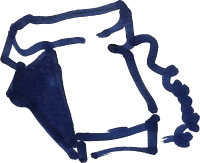 During the complimentary initial consultation, we'll talk about your ideas for an emotion portrait, discuss the intention of the portrait, and review the overall process. I'll answer all your questions,  and I'll also ask
you
questions about what you want your portrait to convey, and gather info related to aesthetics, design & creation.
This conversation is short and sweet, usually not more than twenty minutes. By the end of the call, we'll decide if we're a good fit to work together.
I'll also send you a copy of the commission agreement where all the steps are explained clearly in writing, including delivery details.
You'll also receive a price list defined by the format and the style of the original artwork. Because we agree on the investment at the beginning, there will be no surprises. 😊
At this point, if we decide we're a good fit to work together, here's what will happen next:
You'll choose the style and format of your Emotion Portrait™.
Style means the type of medium (i.e. a drawing or a painting). You'll also choose your preferred media, for example, ink, charcoal or pencil, oil or gouache. I'll be here to guide you throughout the process and help you select the ideal medium and media for your Emotion Portrait™.
« Format » refers to the size without framing of the drawing or painting.
You'll make your choice by reviewing a booklet I've prepared especially for you based on our initial conversation that includes art pieces I've created.
You don't have to know anything about art, art history, or medium… You simply need to follow your intuition by selecting a few pieces that most resonate with you.
It's simple and straightforward, and you're welcome to ask me any questions as we go through the process together.
People usually know what size they want but don't always have specific ideas about the style. And that's totally ok!  You don't have to worry about that.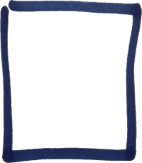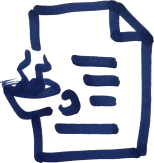 During the interview we'll talk about your memories, sensations and feelings. We'll discuss your most meaningful moments, and the colors and the smells of those moments. Those moments and emotions travel with me when I work on your piece. The interview usually lasts at least an hour and half.
The interview is a critical part of the process, and is wholly unique to you and the intention of the Emotion Portrait™.
Here's how my client, Cathy, described it to me when I created an Emotion Portrait™ for her partner. They had cycled through Provence, and she wanted a special, one-of-a-kind memento of the trip, something that would bring back all the incredible memories of the day each time they looked at it.
"Marie and I had a fun chat about what the trip meant to me, the smells and colors of that day, the type of food we ate, our favorite wines, and what John meant to me. We discussed the colors I associate with him.  Marie explained that she wanted to feel like she had been there with us on that day. It all made perfect sense."
I'll share some elements of the creative process with you via email as I'm working on your Emotion Portrait™. You're free to share your feedback and comments with me during this time if you'd like. This a wonderful opportunity to confirm the direction of the portrait and feel intimately engaged in the process. I welcome your feedback.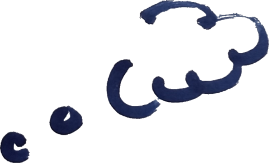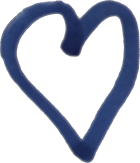 Ta-dah-dah, viewing day is here! So exciting! I'll send you a photo of your portrait via email. I usually share two propositions for a drawing and one proposition for a painting.
This is when you'll share your feedback about the Emotion Portrait™ with me, and we'll map out a plan for finishing the piece so it meets your expectations.
Here's what my client Pirke told me about her own very special initial viewing moment:
"I immediately rushed to my computer on that day. I loved what I saw, and I felt very emotional. I'm so happy with what you were able to do, that it's very difficult to describe my feelings in words. Both art pieces are incredibly beautiful. I need to breath and think a little. I will come back to you soon."
You'll receive your Emotion Portrait™, based on the delivery details we discussed at the beginning of the process.
I use DHL to ship artwork, or if you're near my studio, I'll be happy deliver your Emotion Portrait™ in person.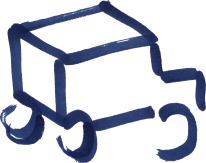 If you're ready to move forward but still feeling a bit hesitant, here are some additional ideas and questions to consider:
:: Is it a gift to yourself or a beloved one?
:: Is it to thank someone very close to you? To celebrate the relationship or a special moment?
:: Is it a surprise? Am I interviewing you, the beloved one, or both of you?
The reality is that it's up to us to choose the best arrangement. It depends on you, the person you celebrate, the context of the gift, and what I can do.
I have experience with all the situations above and they have always worked out pretty well 😉
We'll discuss all the different options beforehand, and you'll have time to think about them before we move forward. The best option usually arises quite naturally.
And of course, I invite you to contribute at each step.
If the Emotion Portrait™ is a gift, I highly encourage you to show some of my pieces to the person who will receive the gift. You can review my website or get my book here.
Booking and Payment Details
An Emotion Portrait™ takes 6 to 14 weeks. I do a maximum of six commissions per year, and I book up months in advance.
A 25% deposit is required to book a portrait and 25% of the commission is due upon interview. The remaining balance is due upon delivery.
I want you to be 100% satisfied with the final emotion portrait™. In the unlikely event you aren't satisfied, you can apply your deposit to the purchase of other work featured in the collection.
Still have questions?
If you're ready to commission your own Emotion Portrait™, or have any questions about the process, simply get in touch with me through my contact page here.
I'll get back to you within 48 hours during normal business hours.
I can't wait to hear from you and discover what beautiful art we can create together!