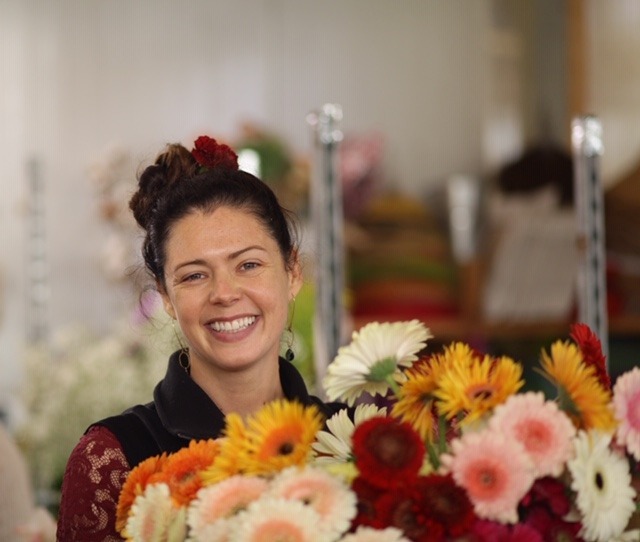 Kati is so joyful and inspiring…
I met Kati in Helsinki at an event. Her smile was illuminating the room. Her joy was contagious.
Kati Mayfield comes from Colorado. At that time she was completing her master degree in Economics, focusing on Entrepreneurship and Innovation Management in Helsinki.
She wasn't sure about the next step, or should I say she wasn't sure that rescuing flowers would lead to a career…
Yes! Rescuing flowers. Kati has a passion for flowers.
Today, I want to share her journey because she is such an inspiration for me.
After we met, Kati came to a Horse in the Living Room Drawing event. This triggered so many conversations about drawing, creativity, innovation, sustainability, waste management, travels, Finnish colors, living a good life in Helsinki and enjoying flowers.
At that time, Kati was getting ready for her trip to Ecuador for her thesis. As you may know, Ecuador is an important producer of flowers and Kati decided to explore the production side of the industry and ways to make it more sustainable.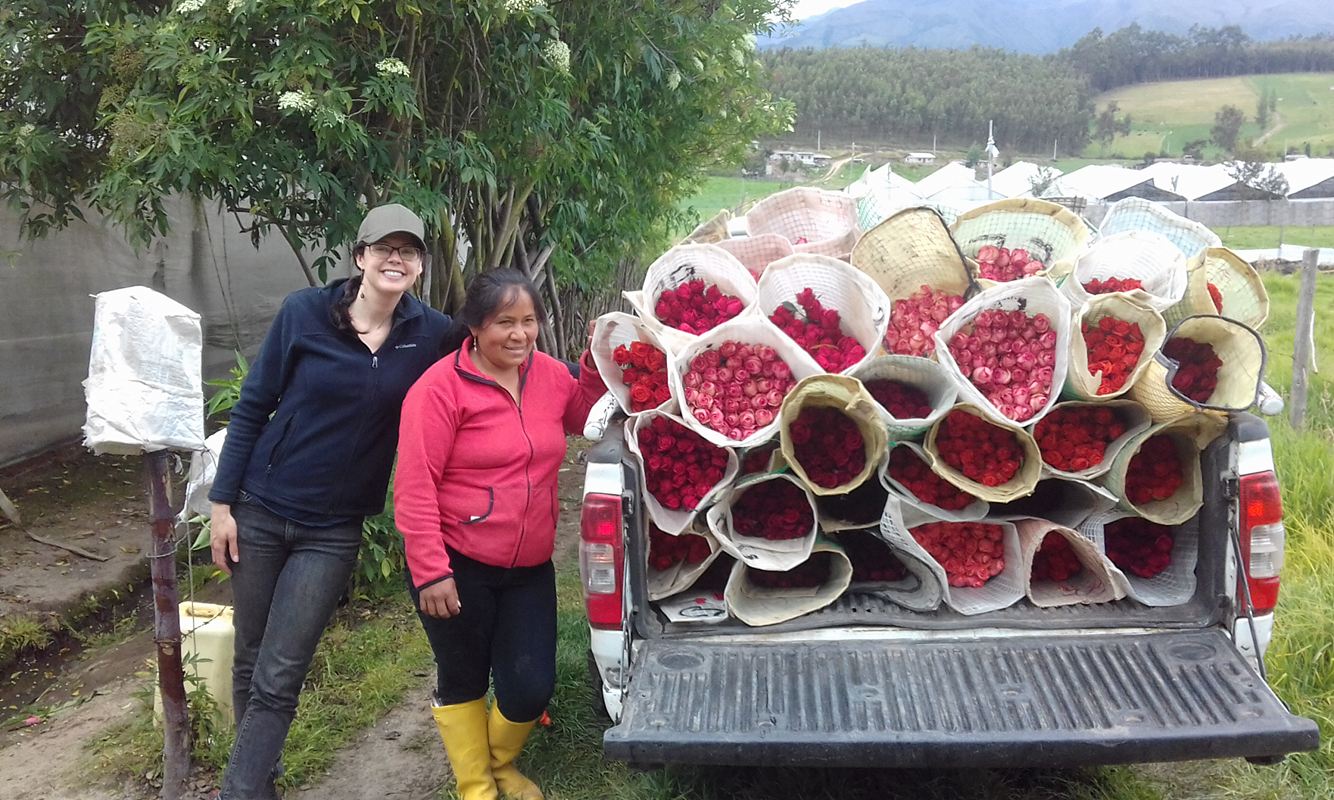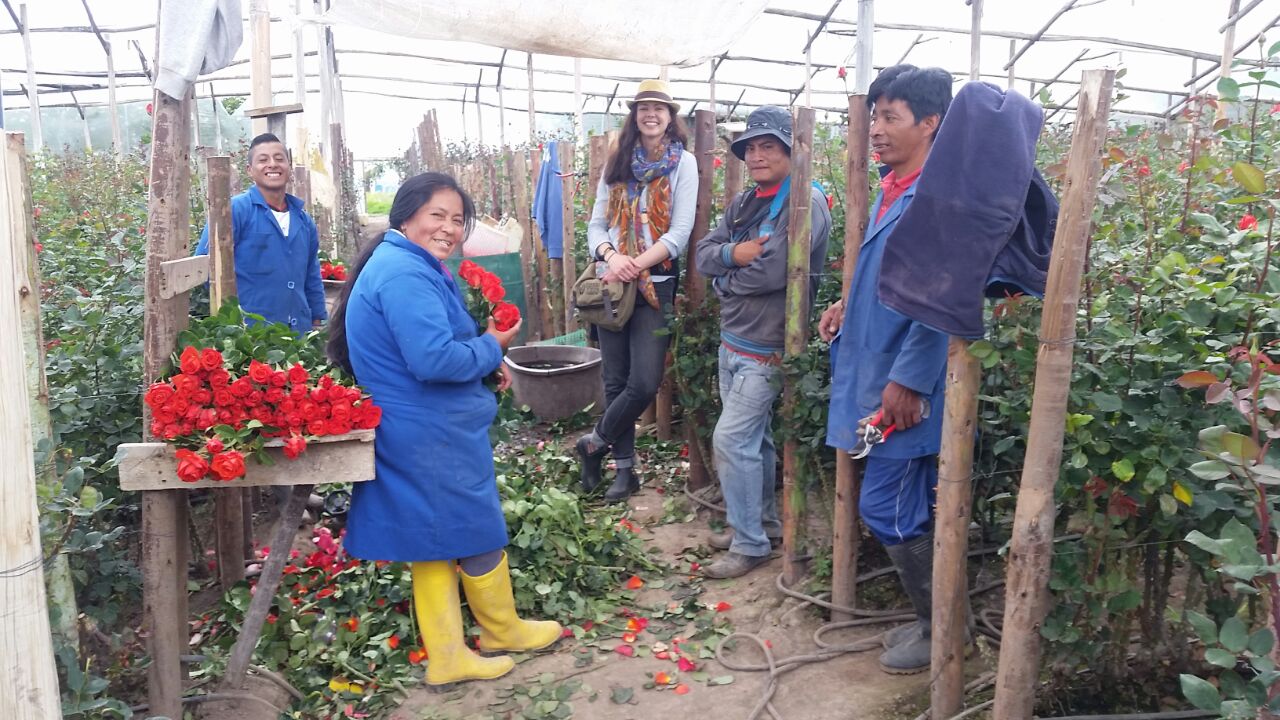 When she came back, she was ready to take the big leap: working with flowers every day.
But do you know why? I wanted to know!
We decided to meet for an interview at her work place, Kukkatoimitus (Finland's largest flower wholesaler).
MS: Why did you decide to work with flowers?
KM: I was 20 years old. My first love had died. He had been diagnosed with cancer three weeks earlier. And that was it. Days after days, I was disappearing in a fog of grief. I didn't know how deep you can go into despair, anger, sadness and guilt. We were on a break when he got sick. We had many unresolved issues we never talked about. I was feeling so guilty.
I recall that day; it was three weeks after he had died. As I was into that fog of grief, I received a green plant with fresh flowers. All I remember is seeing the flowers and feeling this wave of love and relief. I felt so much love coming from these flowers and from the friend who sent them to me. I cried so much but this time these were tears of relief.
I said to myself: I want to have flowers and share that kind of love I received.
MS: How do flowers help you now?
KM: Flowers help me to meet new people, to explore new ventures. I have been so bullet point business person that I had forgotten the other side of me. They help me to be generous, and of course they keep my home and my space beautiful.
They also make me be quite present and relaxed. When you make a bouquet, it is very grounding.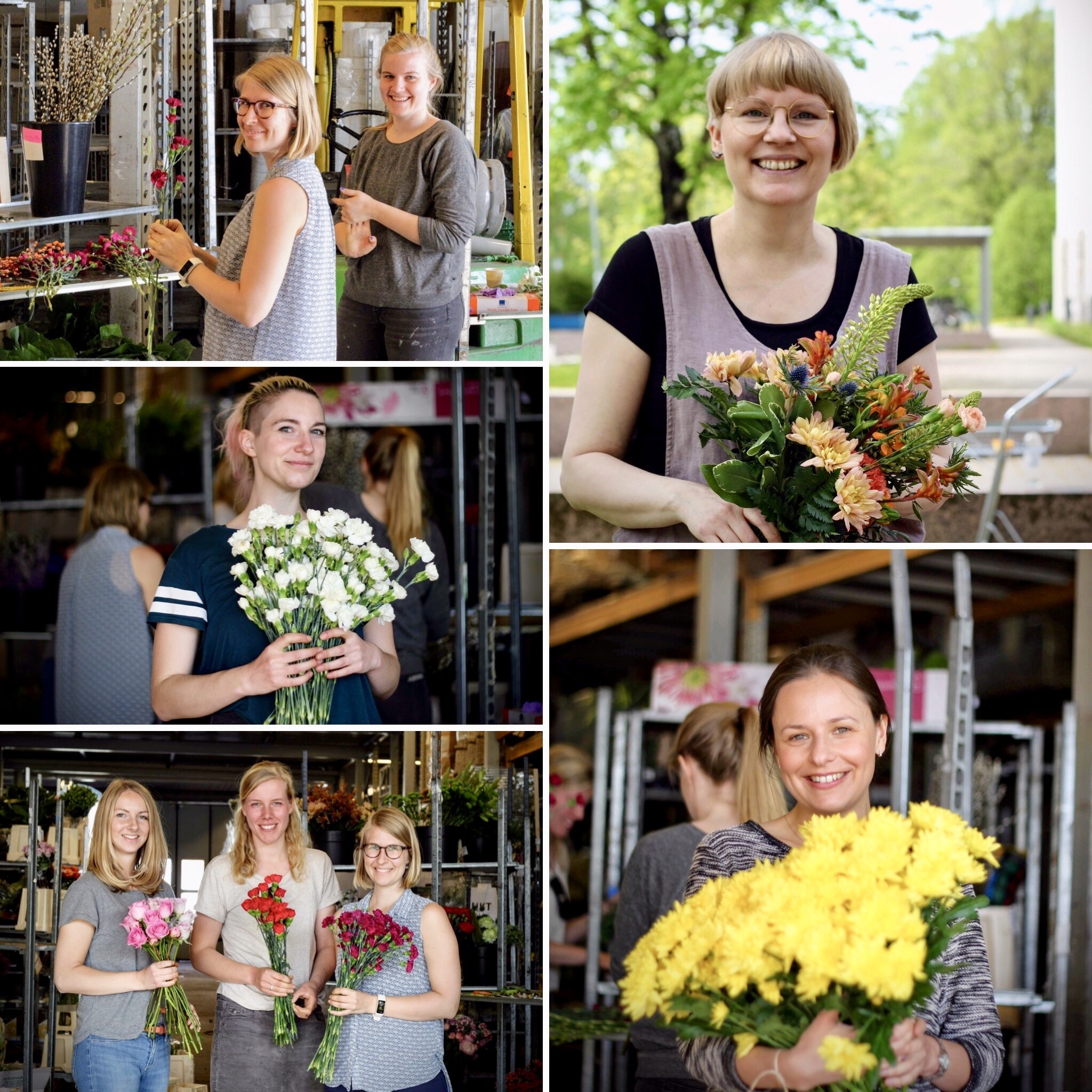 MS: Why do you think flowers have this effect? 
KM: For me it's the fact that it has the unique function of being beautiful. Its value is in its beauty. Flowers create connection simply because they are beautiful.
But there is dark side of the flower industry.  40% of flowers that are grown are thrown away before they reach their final destination. This globalized industry has environmental and human impacts that are ugly. I want this industry to be more beautiful like the flowers.
MS: Can you tell me more about Flower Rescue?
KM: FloweRescue harnesses surplus flowers from wholesalers and florists, and redistributes them to elderly care facilities, charities and community art projects. With FloweRescue we have three goals: reduce flowers waste, spark a conversation about flowers waste and foster connection around the joy and beauty of flowers.
The impulse started at Christmas in 2018. The idea was to collect surplus flowers after Christmas (when both florists and wholesalers are offloading a lot of stock); and to turn them into beautiful arrangements to brighten someone's day.
In total, over 1600 flowers were donated and turned into over 80 beautiful bouquets by 20 volunteers and many tears of joy on the delivery day. Now we have flowers donations every week ☺.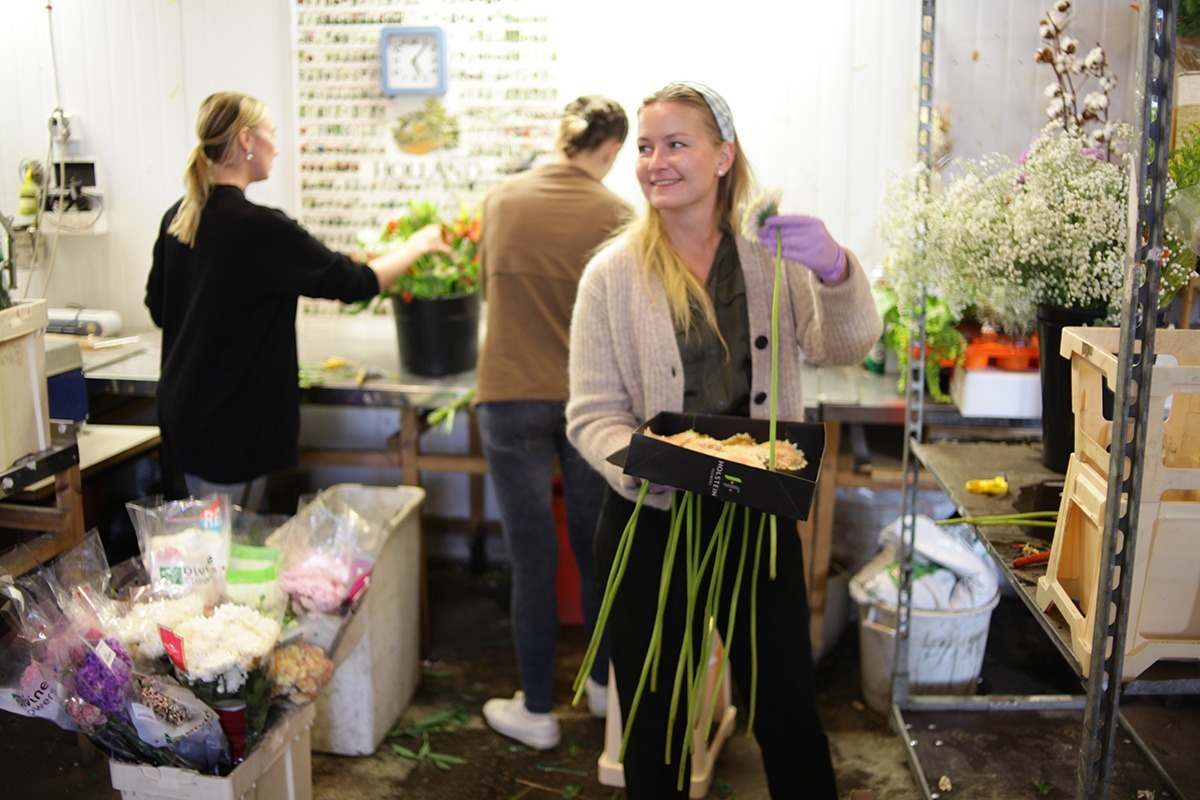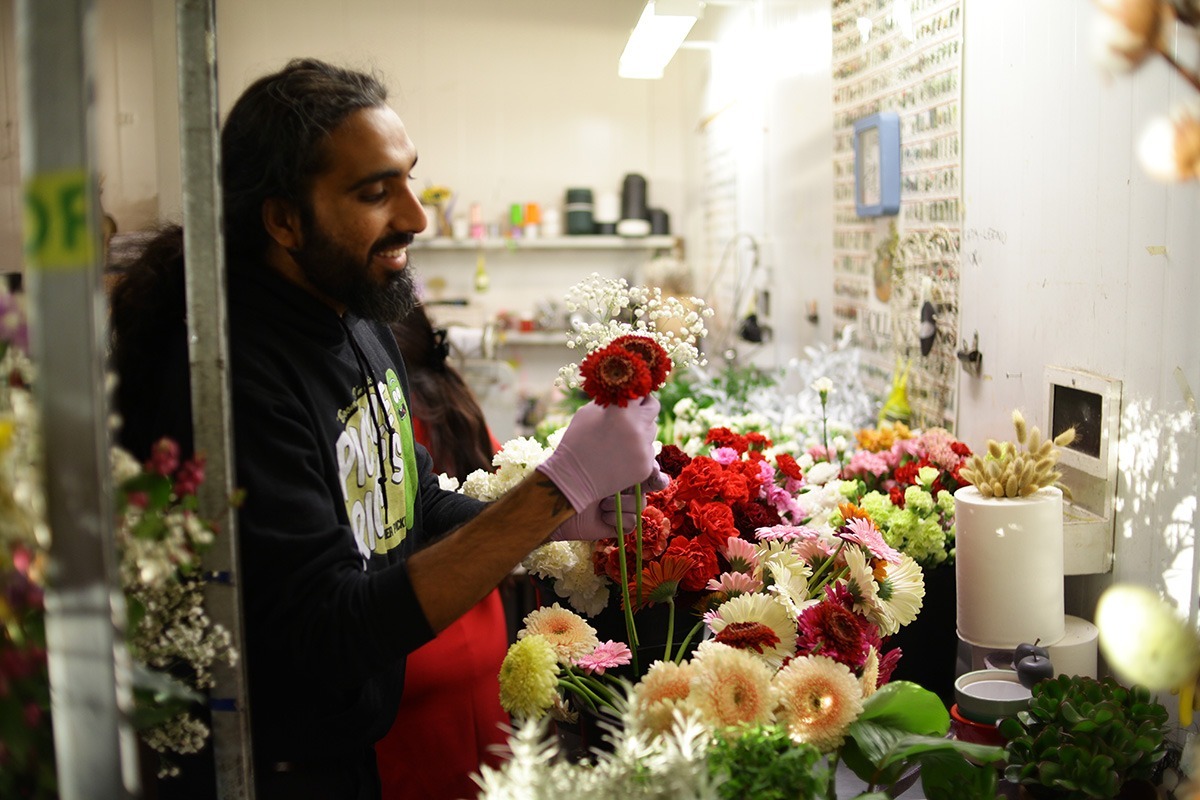 MS: How does it work exactly? 
KM: FloweRescue is entirely volunteer-driven, and since July, every week, we get a donation from Kukkatoimitus and sometimes from florists. On Thursdays, we gather at the end of the afternoon to have some flower fun. We pull all the flowers out, process them, make the bouquets and deliver them to old folk homes and charity organizations.
If you want to connect with Kati and follow her journey, she is here
Inspiring, isn't it?
I am obviously very interested in her approach. Like many people, I love flowers and I use them as models for my emotion portraits
If you want to see some of my portraits inspired by flowers or if you want to know more about how you can celebrate your relationship with flowers or with someone you love, send me an email at mariesand@outlook.fr or click below. If you want to know more about commissioning an emotion portrait, read this post
Photo Credits (in order of appearance): ©Rahul Pardasani, ©Molly Mayfield, ©Grana Mardjani, ©Patricio Mena-Vasconez, ©Rahul Pardasani