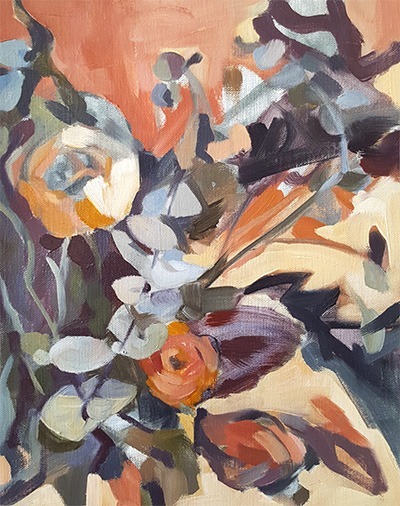 Pirke's Story: How a mother celebrated her love for her daughter with a timeless, heartfelt gift
This is the story of how Pirke and I worked together to create an unforgettable gift for her daughter: a custom, original piece of art created especially for Aurora on the occasion of her confirmation.
Through Pirke's story, you'll learn more about how I work with clients who commission an Emotion Portrait™. It's a unique process that begins with an interview, and ends with a one-of-a-kind piece of art that embodies the personality of the gift recipient and meaningfully honors the special connection you have with them.
On Saturday, May 6, we celebrated the confirmation of Aurora on the unique and historical island of Suomenlinna in Helsinki. I was honored to be invited to this beautiful celebration.
On the day of Aurora's confirmation, Pirke delivered a wonderful speech and shared what led her to work with me to create this very special gift for her daughter:
"Aurora,
I shivered that cold winter evening at the Suomenlinna Church, as you began your confirmation classes. I started to think about what I might say to you on your Confirmation day.
I knew I wanted to share my thoughts about the joy, happiness, hope, love and trust that you embody, but I wasn't sure I could find words beautiful enough to describe you, and the paths you have already taken to get to this day.
I needed to find the words to express my thoughts and feelings to you, but I realized mere words would not do this occasion justice.
Then suddenly it came to me! My friend Marie is a fine artist, with a special gift for expressing deeply felt emotions and meaningful stories in her paintings. I wondered if she could help, and Marie, who is with us here today, was happy to oblige.
Our frequent meetings began in the dark dead of winter, and extended into the light of Spring. Marie and I wanted to find the right words to share with you, and your family and friends who are here today.
Your story is a song of cheerfulness and humor. Marie expertly translated that into intense, yet delicate colors: orange, yellow, purple and greens.
Through our conversations, Marie came to understand your deep love and curiosity for nature, from your childhood garden in Italy, to the summer days at the lake and in the forests of Riistavesi.
She saw you in the intense aroma of rosemary, in the strong character of chili peppers, in the beauty of fresh roses, and in the vulnerable resistance of an artichoke, whose strong exterior surrounds a delicate, delicious heart.
Marie saw the world of contrasts in your sensitivity, and it came to her – you, Aurora, are a sunny day in the garden!
Marie's painting expresses that so eloquently and artistically, in a way that no other gift could ever hope to embody.
The name of the painting is on the card in front of you all at the tables, and the name of the painting which is my gift to you Aurora as a reminder of this day: A sunny day in the garden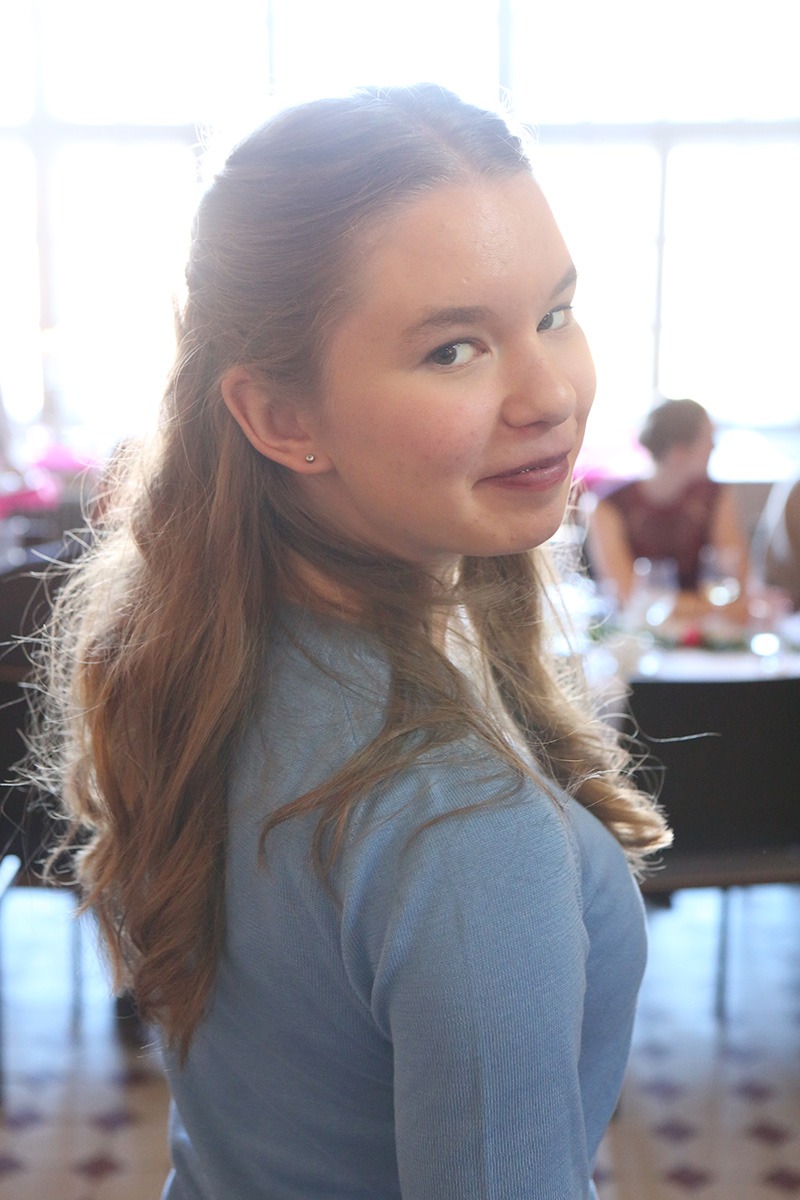 Each painting is a labor of love
A sunny day in the garden was truly about capturing Pirke's love for Aurora. I deep dive into one of the most touching relationship between a mother and a daughter. I felt an incredible responsability and at the same time total liberty. The reality is that I was guided by them.
This piece is very dear to me because without them I wouldn't have explored the combination of those colors and such a composition. I love when I can fullfill my mission and also discover a new artistic space.
Interested in commissioning a one-of-a-kind Emotion Portrait to celebrate that very special person in your life? Want to learn more about the process and how we can work together?
Photo credit: ©Valokuvaaja Mari Lehtisalo