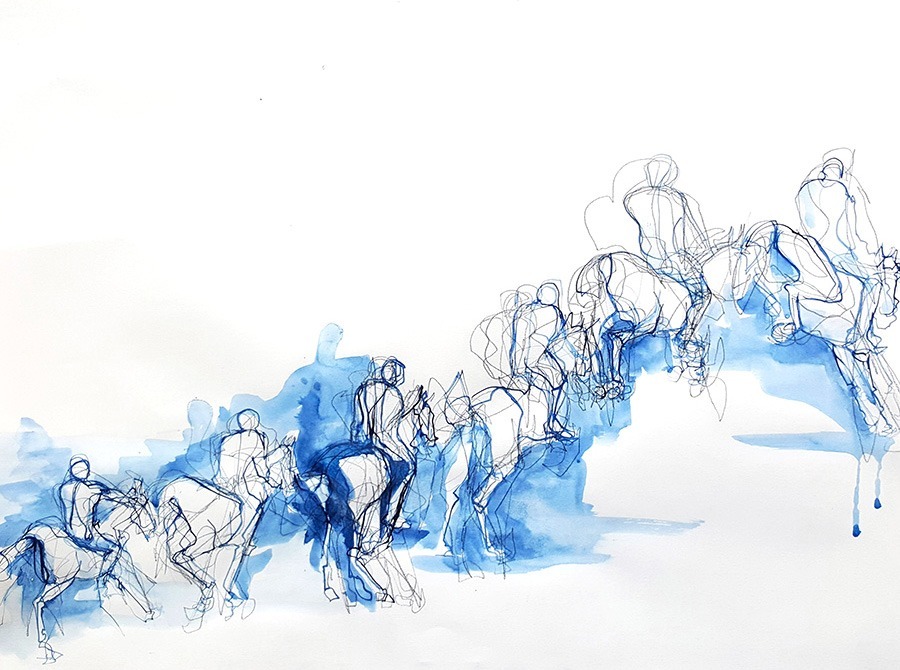 Leila Cromwell-Lönnroth, Galleri Skarpans, will present Forever Twin and Out-of-Touch at the Affordable Art Fair 2019 in Stockholm.
Both pieces talk about total interdependence. These moments of connection, silence, movement.
Out-of-Touch was created as part of the sensations and memories behind Antoine's Emotion Portrait™. It was inspired by the thrill of galloping in the frozen valleys of Haute Marne in France. It was aerial, ideal. It required to keep your balance. Moral elegance and the absolute respect of others.
Out-of-Touch, ink and pencil on paper, 50 x 65 cm – 19½ x 25½'

.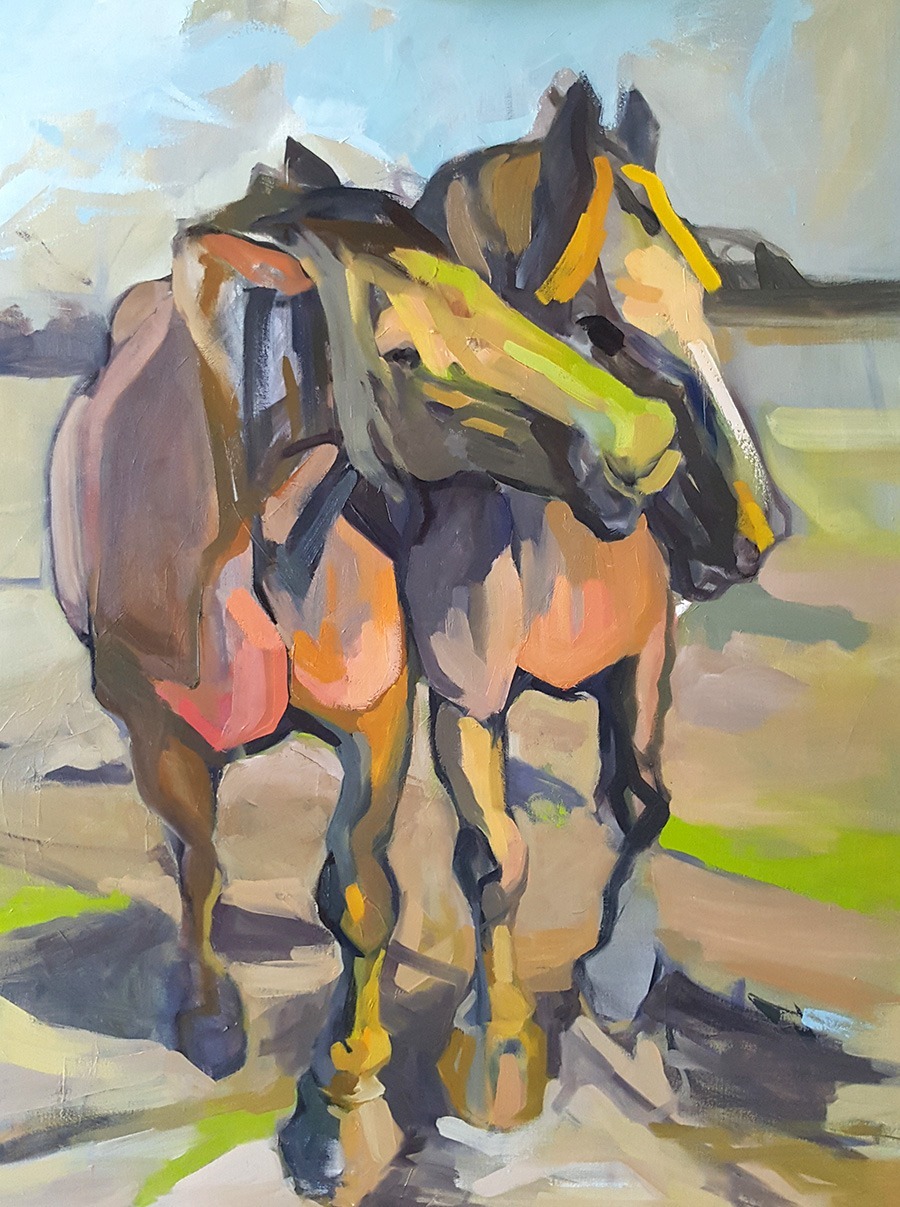 Forever Twin is a tribute to life, love and the HBTQ-community. I started this painting the day of the Paris Gay Pride. It was a year long process. It made me reflect on how complex relationships are, whomever you love and wherever you are on the planet.
Forever Twin, oil on canvas, 120 x 90 cm – 48 x 36′