*No drawing experience and skills are required.
"Bringing the body, mind and soul into balance and finding new ways to express oneself were the topics of today.
Under the lead of the French artist Marie Sand Punda's staff got the chance to learn about drawing, finding new perspectives and focusing on negative space.
It was a truly inspiring day and many of the lessons can be used also in our work. For instance we don't always need to draw all the details, just the right ones in order to form the big picture! And the exciting part: our models were two real horses, Santtu and Mimi !"
Riiika Hackselius-Fonsén – CEO, Senior Strategic Planner at Punda Global
Innovation: A major strategic concern for sustainable growth
Innovation, along with marketing and leadership, is the major theme of the 2019 Nordic Business Forum.
Not surprisingly, the need for increased innovation is one of five major strategic concerns expressed by senior executives. This need is driven by the desire for increased revenues and greater market share. As pressure increases for growth, innovation brings hope for the solution.
Innovation has been highlighted as one the major factors in the Nordic counties' social and economic performances (Visa pour l'Europe du Nord).
At the core of innovation is creativity. Creativity unleashes the potential of the brain to conceive new ideas which in turn can become innovation. Creativity fuels the engine of innovation, and without it, there can be no innovation!
Creativity is being touted by business leaders, by educational reformers, economists and folks like Daniel Pink (who was also features at the Nordic Business Forum) as the number one factor we need for student success, economic growth and general happiness.
But the "how to" of innovation remains mysterious and elusive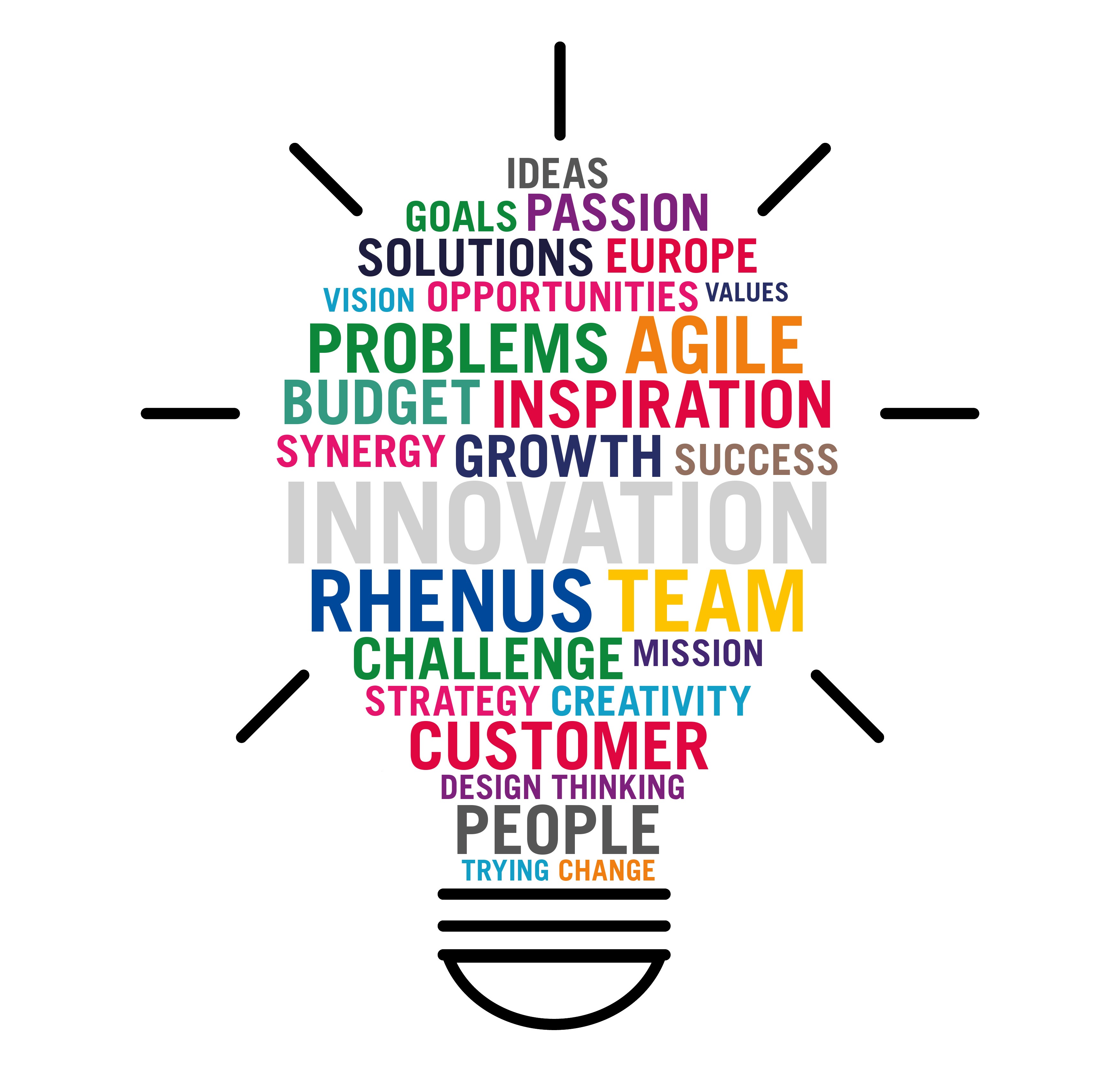 Innovation means change
. How do you manage resistance to change?
Innovation is bright and shiny with a feel good vibe but often without substance. How do make it concrete and real?
Innovation is risky. How do you manage that previous screw-up and continue to enhance innovation?
Innovation requires a mindset. How do you experience that creative spark and transform into actionable real life?
How do you foster innovation in your company, with your team and with yourself?
"There's no such thing as bad weather, only bad clothing"
Chances are that you have painful memories of brainstorming sessions starting with an order to come up with "good ideas and be creative". This approach highlights how we misunderstand the way the brain works and it generates ideas.
To unleash your creative potential, you need to put in place the conditions that will favor the brain to develop a creative mindset.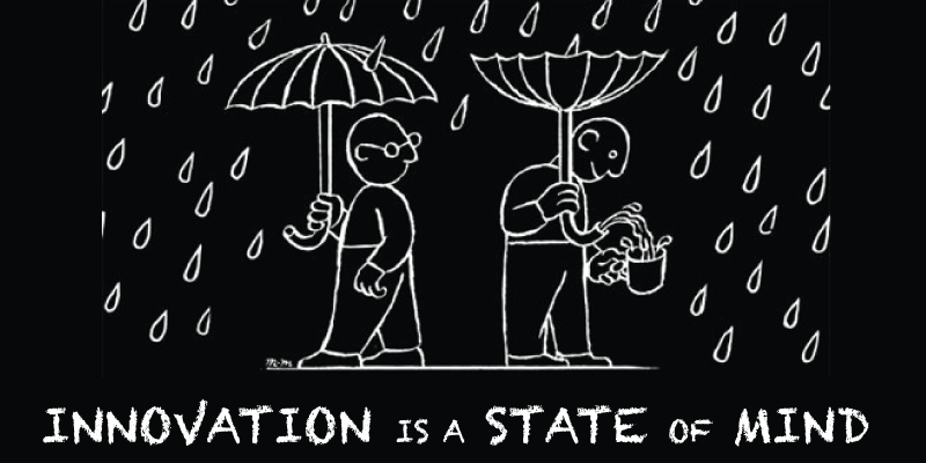 What problems the Innovation & Drawing Workshop solve?
This shift in perspective is what you experience during the Innovation & Drawing Workshop.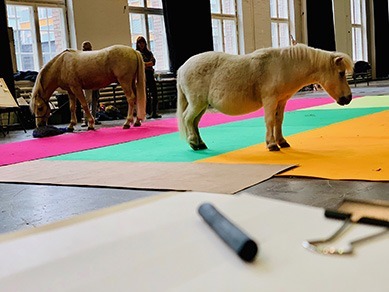 The objectives of the training include:
Explore the creative process using the drawing as a tool
Favor the creative side of the analytical mind
Experience ways to solve problems, to find comfort in ambiguity and generate ideas
Trust the unique creative capacities each of one has
Play together in a very special place with very special creatures (like real unicorns)
As a result, the team learns to:
Understand when the process is more important than the results
Get comfortable with the discomfort of not knowing what will happen next
Generate ideas, solve problems and translate them into real life
Embrace the idea of failure and put aside control
Develop the skills of reading different situations and adapting to clients' different needs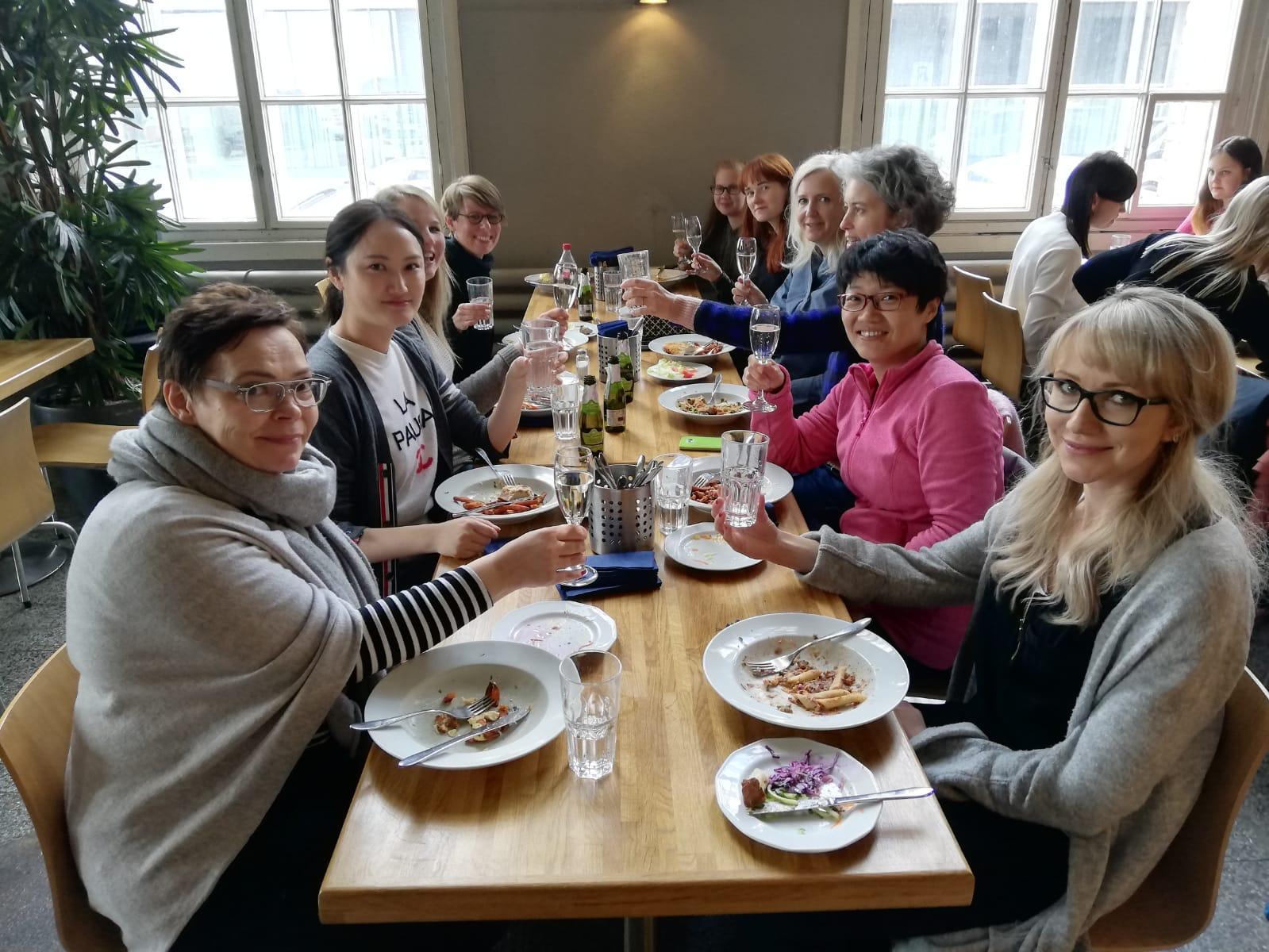 No drawing experience and skills are required.
How does the Innovation & Drawing Workshop work?
The workshop consists of drawing a live horse like if you were comfortably sitting in your living room. Everything is ready for you. You are at the easel or on a chair. You have your board, paper and art supplies and you follow the guide.
No drawing experience and skills are required.
The structure of the exercises leads you to discover the different elements of drawing. I walk you through the golden rules of visual creation and introduce you to creativity key attributes. While you explore each element such as contour, gesture or space, you enter in the zone and reveal your own style. You face your own challenges. We take a break because visual creation takes a lot of brain energy. Between each element exploration, we share thoughts and feedback on how it relates to your actual work.
This can be offered as a full-day or half-day session.
You are interested? Let's talk!
PS: Not ready for a full training day but still interested in the topic. Let's make it an innovative networking event.   Let's talk again 😉